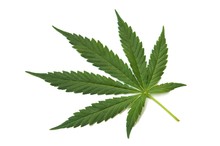 Our district is committed to ensuring that our school and district sites are welcoming, safe, caring, and respectful environments.
This includes:
Working with our educational and community partners on student, staff, and parent education about the legalization of cannabis and implications. 

Responding to Provincial legislation passed last fall by refining our administrative procedures related to to alcohol and illicit drug use to include Cannabis. 
Parents are encouraged to participate in community education sessions, access online resources, and talk with your children about Cannabis and this new legislation. Our partners are offering many community engagement opportunities:
Upcoming Sessions in the Region
Cannabis 101, November 15, 6-8 p.m. St. Albert and Sturgeon Primary Care Network, Unit 196, 375 St. Albert Trail, St. Albert
https://stalbert.ca/exp/calendar/events/cannabis-101
Through the Smoke: Dispelling the myths and fears surrounding the upcoming cannabis legislation, October 16 from 6 p.m. to 8 p.m. - Morinville Public Library, 10125 100 Avenue Morinville. Please register at the library 780-939-3292 or email info@morinvillelibrary.ca
In addition, the following sites are excellent sources of information on Cannabis and youth.
CANNABIS TALK KIT Know How To Talk With Your Teen https://www.drugfreekidscanada.org/wp-content/uploads/2017/06/34-17-1850-Cannabis-Talk-Kit-EN-10.pdf
Cannabis: What Parents/Guardians and Caregivers Need to Know https://www.camh.ca/-/media/files/guides-and-publications/cannabis-information-document-smha-camh-en.pdf
Talking with Teenagers About Drugs https://www.canada.ca/en/health-canada/services/substance-use/talking-about-drugs/talking-with-teenagers-about-drugs.html
TeenMentalHealth.Org
http://teenmentalhealth.org/cannabis