2017 - 2018 School Year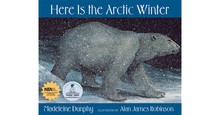 This collaborative project began with a mission – to create a professional learning resource that would support educators to grow in their collective understanding of Truth and Reconciliation. In the Truth and Reconciliation Commission of Canada: Calls to Action (2012) report, the Canadian government defined "reconciliation" as learning what it means to establish and maintain mutually respectful relationships between indigenous and non-indigenous peoples.
To that end, there must be awareness of the past, acknowledgement of the harm that has been inflicted, atonement for the causes, and action to change behaviour (pp. 6–7). The TRC presented 94 Calls to Action that outline concrete steps that can be taken to begin the process of reconciliation, and we focused on Education for Reconciliation, 62-65 (pp. 7-9). As educators, we sought the guidance of our local elders in understanding Education for Reconciliation. They urged us "to do something" and "not just to talk about it".
Given their extensive backgrounds in education and health care in the Cree community of Alexander First Nation Kipohtakaw, they had many excellent suggestions as to how to begin this journey. One of the first steps was to share the stories of residential school survivors through elders and through multimodal texts (print, visual, digital, drama, art). "Put literature in the libraries and in the hands of our students" and "share the work of indigenous role models." To that end, we approached the Executive Director of the Edmonton Regional Learning Consortium (ERLC), Therese deChamplain-Good and our local St. Albert-Sturgeon Regional Collaborative Service Delivery (RCSD) community and applied for grant funds to develop this kit.
We are now using this kit (literature and activities) in K-12 classrooms and in our School Council and Board meetings.