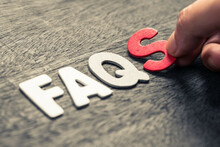 What will online programming look like?
The programming would be very similar to what is being offered in face-to-face classes. Your child would take core courses: English/French Language Arts, Math, Social, Science, Religion, Physical Education, and Health). Once the online core courses begin, teachers will review what is possible for option courses. Both face-to-face and online education teachers will use common course outlines and key learner outcomes so that what is studied is the same whether your child is face-to-face or online. The topics will be paced to enable a student to shift from one mode to another, if necessary. Online education is available to all students, including students who are registered in our academies, IB, or AP courses.

What do I do if my child starts in online programming and then would like to switch back to face-to-face programming?
Your child will start in his/her pathway of choice in our school. Because you are one of our families, you will have opportunities throughout the year to indicate whether or not you choose to stay in online education. Each reporting period, you will receive an email on certain dates as outlined on page 12.

Will my child have a teacher for his/her grade level?
Yes, we expect to have a designated online teacher for Pre-Kindergarten - Grade 12, depending on the number of students enrolled. We also hope to offer both French and English programming at Pre-K-Grade 12.

Will my child have more than one teacher?
If your child is in Pre-K, K, Grade 1, Grade 2, Grade 3, Grade 4, or Grade 5, we expect to assign one homeroom teacher to each grade of the online class of students. If your child is in grades 6-9, we will assign Humanities (English/Social) and Math/Sciences teachers to each grade level. So, if your child is in grade 7, for example, he/she would most likely have two teachers. Additionally, these two teachers would each teach either Physical Education/Health and/or Religion. In high school, your child will have subject-specific teachers.

How do I register my child and get my child's timetable/class schedule?
Right now, you will respond to this email and let me know that you would like to have your child enrolled in online education for the Fall. Once online staffing is complete, I will confirm your teacher's name and register you in all classes for your child's level (Pre-K-Grade 12). If you haven't already done so, you would complete a registration form for our school. I will notify you about whether or not your registration is accepted. Then we would register you in classes through our school office (i.e., we will contact you and ensure that your child and you know which courses your child will be registered in).

When do classes start?
Classes start at the same time as everyone else and follow the staggered entry schedule:
 
Staggered Entry for Kindergarten-Grade 9

Aug. 31, 2020: Only students who have last names beginning (A-K) will attend school on this day.
Sept. 1, 2020: Only students who have the last names beginning (L-Z) will attend school on this day.
Regular Classes
Sept. 2, 2020: Regular classes resume for ALL students.
Pre-Kindergarten programs and High Schools (Grades 10, 11, and 12) and MCHS (Grades 9-12) will follow their own schedules for school entry.
Bus routes stay the same for all families and only need to get on the bus the day that they attend school as stated above.

Will the staggered entry also apply to those students engaged in online learning?
Yes. Students with surnames from A-K would attend scheduled online meetings on Monday, Aug. 31 and those with surnames from L-Z would attend on Sept. 1. This will allow online teachers to get smaller groups familiar with online protocols, expectations, course outlines/plans, as well as any details relative to times when a student may need to physically come into the school for any reason.
Are parents able to accompany younger children to school on staggered entry days to help carry supplies?
No. We are working diligently to ensure that visitors to buildings are limited in an effort to increase safety for students and staff. That being said, some schools are arranging for parents to bring in supplies in advance (on the operational days next week prior to school commencing) and are using their interview scheduling mechanism to ensure that appointments are made (time slots) in an effort to control the flow of people in and out of the building. This would be fine. We anticipate that assistance with supplies is only necessary for younger students.

By when do I need to make this choice? 
You should indicate your preference as soon as possible. The final deadline for making this choice is August 28, 2020.