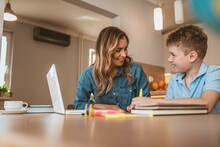 UPDATED Sept. 18, 2020
Parents and Legal Guardians:
We look forward to continuing to work together as partners in school re-entry.

Developed specifically for parents/legal guardians, the Parent Guidebook for School Re-entry: 2020-2021 provides essential information concerning
programming (face-to-face and online education)
health and safety protocols
transportation
communication
Phys. Ed., sports academies, and recreation
other logistical information
This important resource will help parents/legal guardians know what to expect so they can be prepared for the new school year.

As health measures are continually evolving, we will be responsive and flexible as the year progresses. As such, this Guidebook will be updated and revised as new information becomes available from the Prime Minister of Canada, the Premier of Alberta, the Minister of Education, and Alberta's Chief Medical Officer of Health.

The Guidebook includes the most recent revision date so that you know you have the most up-to-date information available.
Last updated: Sept. 18, 2020

> > > DOWNLOAD: Parent Guidebook for School Re-Entry: 2020-2021 (Updated: 2020.09.11) (PDF - 1 MB)