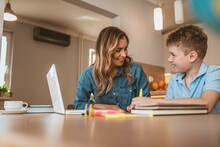 UPDATED Nov. 25, 2020
> > > DOWNLOAD: Parent Guidebook for School Re-Entry: 2020-2021 (Updated: 2020.11.25) (PDF)


Dear Parents and Legal Guardians:
We look forward to continuing to work together as partners throughout the pandemic. This Guidebook is written for parents/legal guardians to help prepare them with programming details for this purpose. We have written the effective date on the cover of this Guidebook, because it will be revised and updated as the COVID-19 situation continues to evolve, and as new information is available from the Government of Canada, the Alberta government (through the Premier, the Minister of Education, and Chief Medical Officer of Health in Alberta) and other health and government authorities. As the situation continues to change, we will be responsive and flexible as the year progresses. Revisions will be written in red. All of the information in this Guidebook is also available on our website (gsacrd.ab.ca/schoolreentry).
Multiple health measures have been put in place to ensure that students, staff, and parents are safe. On July 21, 2020, the Minister of Education announced that students will return to school face-to-face in the Fall, at near-normal operations, with health measures in place. On Aug. 4, grades 4-12 students and all staff will be required to wear masks, and mask use will be mandatory in common areas and when physical distancing of two metres is not possible. K-3 students are not required to wear masks but will be encouraged to do so.
On Aug. 31, Alberta's Chief Medical Officer of Health released CMOH order 33-2020, which outlines the requirements for non-medical mask-use for Grade 4 to 12 students, all staff, and visitors in indoor spaces, including on school buses and shared areas, such as hallways.
On Sept. 8, all school jurisdictions received a letter from Alberta's Chief Medical Officer of Health restating and clarifying guidance for school re-entry.
On Oct. 7, 2020, she, and Health Minister Tyler Shandro, announced the likelihood of more stringent health measures should the numbers of COVID-19 cases continue to increase in especially Edmonton and surrounding areas. On Oct. 8, the Chief Medical Officer noted, in the media, that changes are voluntary but may become mandatory. In addition, there is an updated Alberta's Daily Checklist, which is to continue to be used daily by students and staff and anyone who enters schools and division buildings. The information has stayed the same, but the symptoms that legally require someone to isolate are highlighted. Just a reminder that any changes to information about public health measures are communicated at www.alberta.ca/returntoschool.
On Oct. 13, Minister LaGrange announced that she had made the decision to allow students and parents to choose whether or not to write diploma exams for November. Through Colin Aitchinson, LaGrange's press secretary, the reason provided was: "We know  these are challenging times and that's why we want to ensure students and their parents have the flexibility to make the best decision for their own situation this exam season." Our Division supports this decision and is working with students and parents to assist in individual student choices about whether or not to write diploma exams for particular courses.
On Nov. 12, 2020, Premier Kenney announced that the Priorities Implementation Committee, based on expert advice from Alberta's Chief Medical Officer of Health, introduced temporary measures to reduce the number of close contacts that Albertans have with others who test positive for COVID-19.
Given the continual rise in cases of COVID-19, on Nov. 24, Premier Kenney announced more restrictive mandatory public health measures, and the key changes that are most applicable to schools are:
No indoor social gatherings in any setting (other than regular classes)
Outdoor gatherings- max of 10 (other than regular classes)
No festivals or events (only virtual Christmas celebrations)
Grades 7-12 are engaged in online, at home learning Nov 30-Dec. 18 (to stop the spread of the virus which has disrupted learning in especially secondary schools)

Christmas Break Dec. 19-Jan. 3
Return to online learning Jan. 4-8 (to continue to stop the spread of the virus)
Return to face-to-face learning on January 11

Grades Pre-K- Grade 6 continue at school learning 30- Dec. 18.

Christmas Break Dec. 19-Jan. 3
Start back-to-school in at home, online learning Jan. 4-8 (to extend the length of time that students are not interacting beyond their families)
Return to face-to-face learning on Jan. 11

Mandatory masks for indoor workplaces (not new)
Diploma exams are optional for the rest of the school year. Students and families can choose to write an exam or receive an exemption for the January, April, June and August 2021 exams (continuation of what was started in November)
To continue to refine health measures, in many cases, principals reworked their schedules to further reduce the numbers of teacher and student contacts. We will continue to encourage current health measures (wearing masks, washing hands, sanitizing hands, cleaning high touch surfaces, staying 2 metres or more apart). We will further limit physical activities and options as outlined in this guidebook.
We will continue to offer face-to-face and online programming. We appreciate your support to continue to do the daily prescribed Alberta's Daily Checklist prior to coming to schools. We also thank you, parents/legal guardians, for doing this daily checklist with your children before coming to school each day. If students show any signs of illness, they are not to come to school unless the signs are established as part of a pre-existing health condition. Strict stay-at-home protocols are in place for those who are feeling unwell.
We will continue to follow the Chief Medical Officer's updates and to learn from our experiences with the virus. We share some of those lessons in our safety section.
If you have further questions or suggestions, please do not hesitate to contact your child(ren)'s school principal directly or the Division Office at: schoolreentry@gsacrd.ab.ca. 

> > > DOWNLOAD: Parent Guidebook for School Re-Entry: 2020-2021 (Updated: 2020.11.25) (PDF)