Ward 1 - St. Albert & Area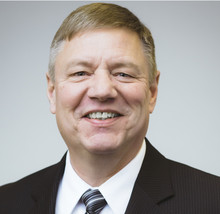 I believe we must work collaboratively with the Ministry of Education to ensure long-term, sustainable government funding remains in place for Catholic Education.
As the Ministry of Education conducts their curriculum review over the next several years, it is crucial that the Greater St. Albert Catholic School District is well represented in any changes to the new curriculum. It is imperative that the Ministry recognize these necessary changes, particularly around advances in technology, to properly prepare all students for the future.
Of importance, I believe we need to secure sustainable funding for Catholic Education combined with strong partnerships with our Parish Communities. The Board of Trustees must ensure that the resources entrusted to them are aligned with the strategic goals of the division and that the dollars are allocated to classrooms.
I will be monitoring the effectiveness of our current programs, both academic and extra-curricular, to ensure they are current, are meeting the needs of our students and staff and that they are fiscally sound.
I believe my last fifteen years of government relations experience makes me the ideal candidate to position the Greater St. Albert Catholic School District as a leader in Education.
I have served on numerous Boards, including the St. Albert Chamber of Commerce, Chair in 2009, the Northern Alberta Business Incubator, Chair from 2014 to 2017 and St. Albert Minor Hockey, as Board secretary from 2013 to 2017 and Referee in Chief from 2009 to the present.