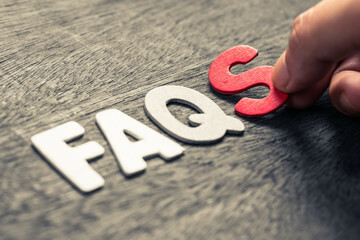 What will programming look like?
The programming will be very similar to what is being offered in face-to-face classes. Your child will take core courses: English/French Language Arts, Math, Social, Science, Religion, Physical Education, and Health). Once the online core courses begin, teachers will review what is possible for option courses. Both face-to-face and online education teachers will use common course outlines and key learner outcomes so that what is studied is the same whether your child is face-to-face or online. The topics will be paced to enable a student to shift from one mode to another, if necessary. Online education is available to all students, including students who are registered in our academies, IB, or AP courses.
What do I do if my child starts in online programming and then would like to switch back to face-to-face programming?
Your child will start in his/her pathway of choice in our school. Because you are one of our families, you will have opportunities throughout the year to indicate whether or not you choose to stay in online education. Each reporting period, you will receive an email on certain dates, as outlined in the 'Reporting and Notification' section of this Guidebook (see pages 16 and 17).
You may also contact the acting school principal at 780-459-6616.
Will my child have a teacher for his/her grade level?
Online English Programming
We currently have sufficient enrollment to provide you with K-12 English programming. Unfortunately, we do not have sufficient enrollment to offer Pre-Kindergarten online programming.
Online French Programming
We currently have sufficient enrollment to provide you with Kindergarten-Grade 3 French programming. Initially, we did not have sufficient enrollment to offer a full roster of French Immersion courses for Grades 4-9. After monitoring enrollment for the last three weeks, we have decided to add French programming (Gr. 4-5, Gr. 6, Gr. 7-8, Gr. 9), offering core subjects.
Will my child have more than one teacher?
We have started staffing and will provide your child who is in Kindergarten, Grade 1, Grade 2, Grade 3, Grade 4, Grade 5, or Grade 6 one homeroom teacher to each grade or a combination of neighbouring grades (e.g., K-1) of the online class of students. If your child is in grades 7-9, we will assign Humanities (English/Social) and Math/Sciences teachers to each grade level. So, if your child is in Grade 7, for example, he/she would most likely have two teachers. Additionally, these two teachers would each teach either Physical Education/Health and/or Religion. In high school, your child will have subject-specific teachers.
When did classes start?
We experienced a successful staggered re-entry for K-9 face-to-face programming. There was a delayed start for K-9 online students, who began school on Sept. 8, 2020.
Will the staggered entry also apply to those students engaged in online learning?
No. After review of the requirements to prepare for  K-9 online learning, online teachers will prepare for programming during the first week of school and K-9 online students will start school on Sept. 8, 2020. High school online students start school on Sept. 1, 2020.
Are parents able to accompany younger children to school on staggered entry days to help carry supplies?
No. We are working diligently to ensure that visitors to buildings are limited to increase safety for students and staff. That being said, some schools are arranging for parents to bring in supplies in advance (on the operational days next week before school commencing) and are using their interview scheduling mechanism to ensure that appointments are made (time slots) to control the flow of people in and out of the building. This will be fine. We anticipate that assistance with supplies is only necessary for younger students.